The Only Global Project that Creates Real Passive Income!


Just buy any product package and then you don't have to lift a finger...


And for up to several decades!


The amount of your passive income

depends on the purchased amount of trees in the investment package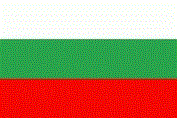 and meet Karbík!




I want to get to know Karbík


and his friends


He already has 10,000 of them in 77 countries of the world!


We produce carbon credits with Karbík and our eucalyptus trees
Our four-year balance at the El Morichal farm
or What we were able to grow on our tree plantations in Vichada in 2019-2022
With Karbík, you don't have to worry about the future

and you will secure yourself financially for old age!
CZ
ES
RU
PERNICA.BIZ PERNICA.BIZ