I took the first step,
registered
and bought
MyTrees 1 package.
After 3 days
I bought another
MyTrees 100
package.
And Pass It on.
Maybe just you...
Are you big
Businessman,
real estate broker
who wonders
where to invest?
We offer
My Land & MyTrees
150000 package
with 10% investment
appreciation per year
We are protecting part of the Amazon rainforest in Colombia, by commercially planting fast-growing trees


Why we established My Trees project? ↑ Join us too NOW




Dear friends of Nature, I am looking for people in my team who are related to online eco-business
and to long-term investing. The My Trees Global project, which started on April 22, 2020,
is not getting rich quick, it does not deal with bitcoins or forex trading.

I will welcome to my network people with experience in network marketing (MLM)
or entrepreneurs-investors (in the field of tourism, catering or real estate)
who have lost their business as a result of the Covid-19 pandemic and are looking for a new opportunity.

My Trees Global project is not endangered or affected by coronavirus, it can basically only be run online.
Investing money in fast-growing trees (Eucalyptus pellita, Anacardium occidentale, Acacia mangium)
in South American Colombia on own lands (yes, in addition to trees, land can also be purchased).

The My Trees Global project is unique in that you can start with a $20 investment in one tree.
So it enables online business even for the poor...
Rich entrepreneurs, on the other hand, can start by investing, for example, $15,000 (930 trees).

The system of distribution of rewards - interest, income, commissions is fair to all.


My joint photo with the founders of the MY TREES project,
which officially started on April 22, 2020 in Czech Republic.

Starter package = $20. Motto: "Plant a tree and pass it on..."
We are at the beginning – Be among the first!

Will you also get involved into online eco-business?
We look forward to working together in our global community.

People from the left: Zdenek Pernica, partner of My Trees / PERNICA.BIZ
Beata Pilná, member of the board of directors of DEGIRANS SE
wife of Jaroslav Pilný,
Jaroslav Pilný, founder of the My Trees project, husband of Beata Pilná
and Vladka Anderson, CEO Perfect Network, Inc.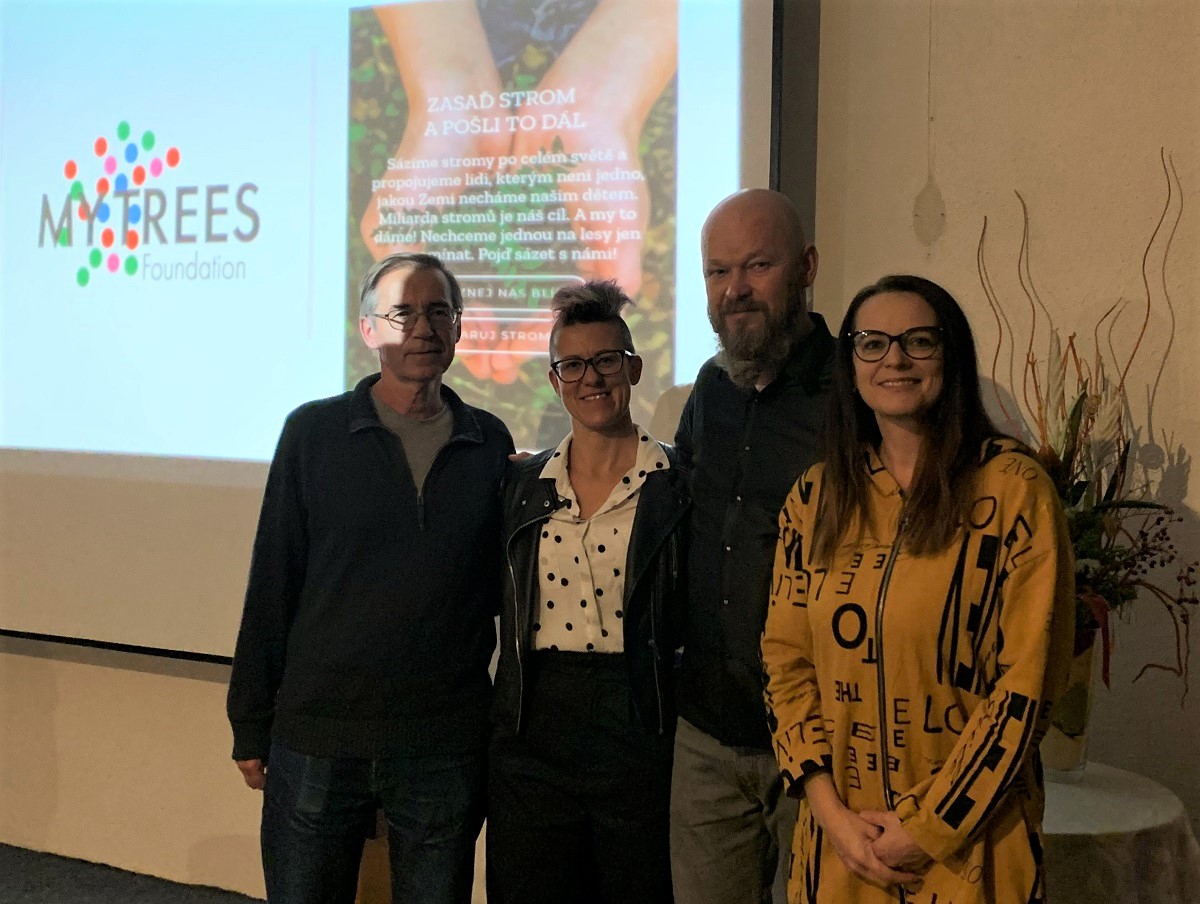 The cycle of growing a fast-growing tree is 7 years. The annual interest rate is up to 10%.
After felling and processing trees from large plantations,
the profit from the sale will be distributed among all investors.





Who is interested in participating in this promising eco-business can contact me directly
or register below with my network partners.

However, before you write to me or register
for the My Trees Global project, please read the detailed information on my website My Trees.

There you will also find videos that will show you the project and its idea or links to the companies
behind the global My Trees project. Thank you and I look forward to working with you,
either directly with me or my online business partners.





Zdenek Pernica – mytrees@pernica.biz


For my new and serious partner, I offer a gift - a starter package worth $20 + 1 eucalyptus.